Fie Johansen
Spreeblitz. The Quest in Plänterwald
Spreeblitz is a collection of black and white photographs taken over a tenyear period in Spreepark, a theme-park in Plänterwald in the Treptow-Köpenick suburb of Berlin that was formerly under GDR control. In 2001, the park declared bankruptcy, and the area was characterized by ruin and vandalism. Berlin bought the park back in 2014 and the plan is to reestablish the area as a modern cultural park around 2026. During the years nature has slowly reclaimed its old space. Texts by Tove Thage and Jytte Rex.
»Fie Johansen masters and liberates photography. With few ordinary props, she creates cinematographic scenes and captures the tensions and anxieties of a claustrophobic urban environment where freedom, pleasure, and curiosity are now held in check, frozen in time. Spreeblitz is melancholy, but the sorrow is caught in a propitiatory humorous overawareness.The subjects stand independently, sometimes morphing into enigmatic, amorphous shadows. Not even a flashlight would help here, where the darkness in the deeply tinted prints is all-encompassing.« (Tove Thage)
Fie Johansen (b. 1953) is one of the pioneers of digital art photography in Denmark. She has infused digital technology with the spirit and soul of analogue darkroom technology. She studied and worked at the Institute for Visual Communication at the Royal Danish Academy while co-founding Billedhuset, an association of leading Danish and Swedish art and documentary photographers. She was awarded the Photographic Book Prize by the Ministry of Culture in 1997, and she took part in the extensive photo documentary project Denmark in Transition, from 2006 to 2011. She has been awarded the three-year work grant from the Ministry of Culture and the Ole Haslund Foundation's honorary award.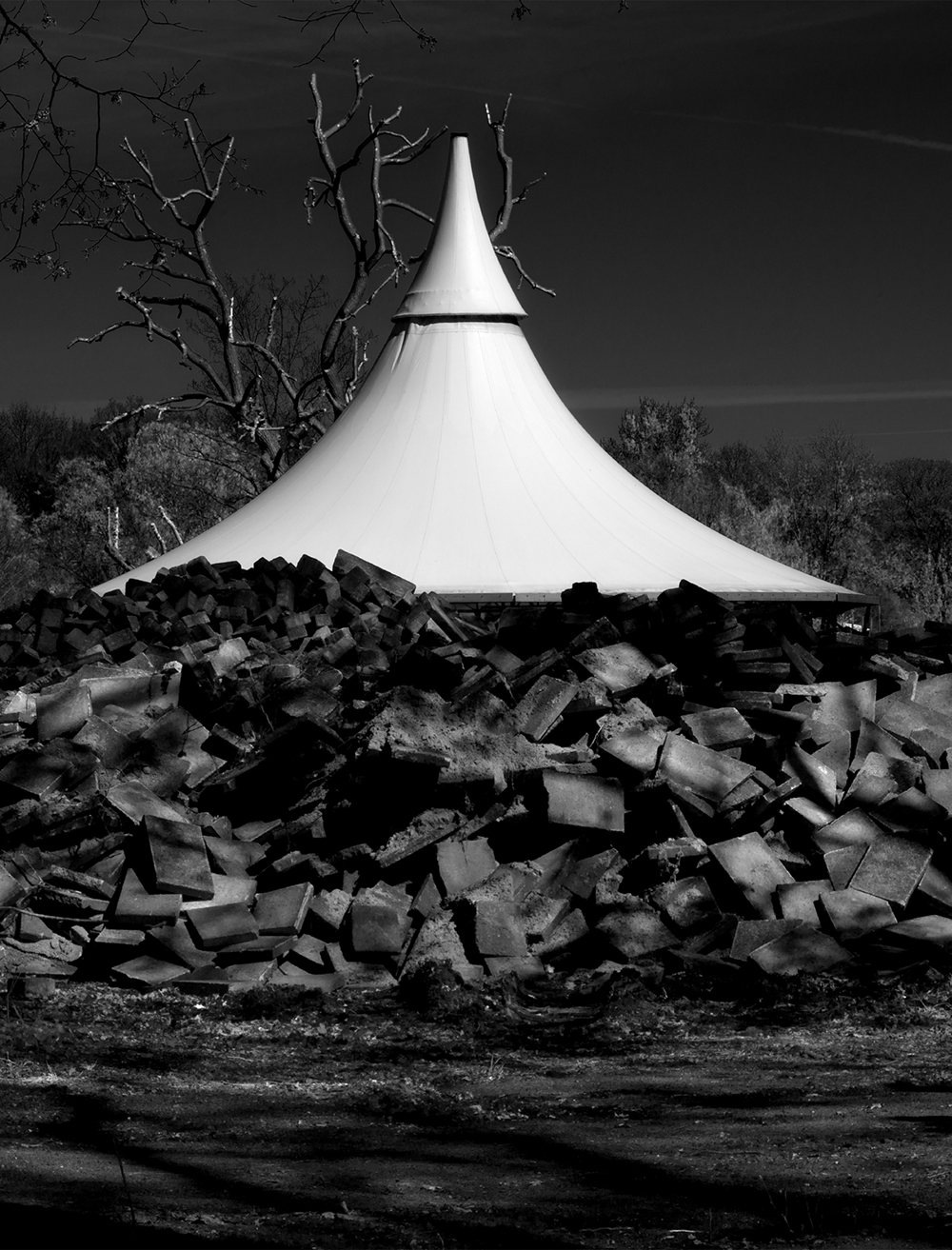 Titel:
Spreeblitz. The Quest in Plänterwald
Essay:
Tove Thage og Jytte Rex
Tilrettelæggere:
Fie Johansen, Per Andersen og Klaus Gjørup
Papir:
Galerie Art Volume 150 gram
Udgivet:
2023/10, 1. udgave